---
last Day of summer month . ..we plan new plant for poodlekids! chinese zodiac plant!
poodle kids spent a lot of happy moments with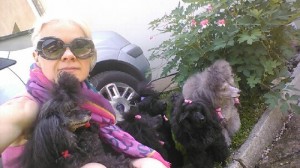 29072018 all our females are VETERAN aged with Bruggie not standard perfect!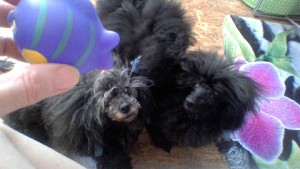 Výzva naší Lucinky! by fairy aunt:-)
let´s heal the foots of 3 very very kind persons!
Bruggie tryies to eat the foot with or your ideas :-)!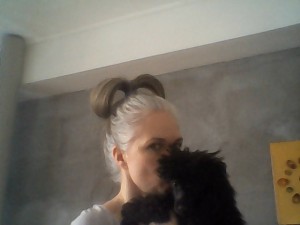 Výzva naší Bruggie!
CO JE ÚKOL PSA§
chce Jennie of Korea ze fb campaign PETA podepsat!
sim. za "Bruggie" uveďte na všech paid name of breedING. home task of dog!
THE BEST FRIEND of HUMAN§
(mluvte na lidi z množírny! pes je přítel člověka! není jeho úkolem být jídlo mimo čas doby ledové! pes střeží klid svého přítele nemůže dělat svou PRÁCI z řetězu nebo klece§)
NEOHROŽUJTE ZDRAVÍ LIDÍ HROMADĚNÍM NEMOCÍ V nejlepším příteli člověka!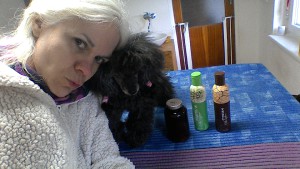 estranky.cz cenový program NEKOMERČNÍ 508 CZK
přecházíme na program zdarma​
​we change for feefree web service only 200 MB
​e-mail: luciebrabcova on the Hotmail.com in "re"construction of microsoft system without my two hands.....
​time to change? .. .the namING. ..kennel for HOME§ see up
FCI

registered hobby kennel
poodles in gray & poodles in black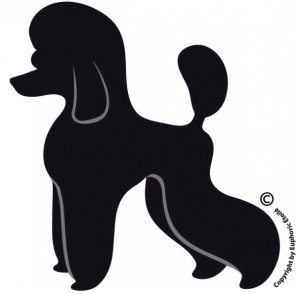 NEWS
​we are "TIME" active with fb connection :-)
2016
DĚKUJEME za záchranu našeho Tinkilee Energy teamu a jejich produktům!
http://www.energy.cz/
Odmítáme používat a kupovat produkty testované na zvířatech
a vyráběné ze zvířat chovaných v kleci popř. jinak týraných kvůli mazlíčkům
2015
Naše rodina a pudlí smečka nabízí chovatelský servis
pro majitele společenských plemen toy a trpasličího vzrůstu
bez možnosti podpory chovatelů jejich miláčka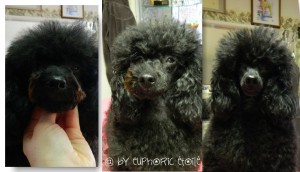 more news and photos on the Facebook web Euphoric Étoilé
"mini and miniature"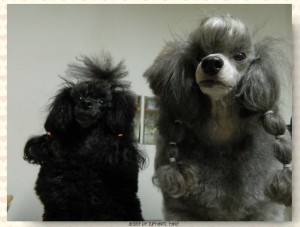 24.12.2014 Happy Birthday to Be Amatar, Baci Amore, Briliant´Amour
Be Amatar Euphoric Étoilé a new stud dog/ úspěšně uchovněn
heigh: 30 cm, 42 teeth, linie toy - dwarf
13-14.9.2014 Prague - Handling and Grooming workshop with Anders Rosell (AVATAR Poodle kennel)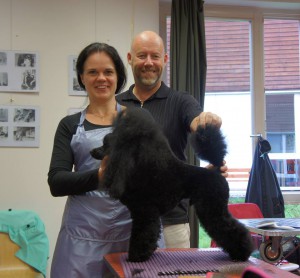 21.6.2014 INTERCANIS BRNO - Be Amatar exc.1, CAJC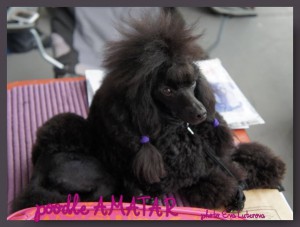 13.5. 2014 Happy Birthday to Yonessa Elegans SOKOM C.I.B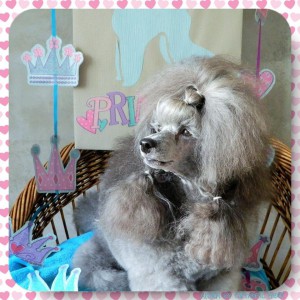 7.-11.5. 2014 Dog camp - photos on Facebook
Veselé velikonoce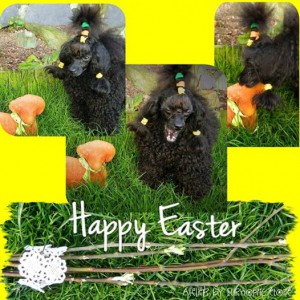 9.4.2014 Happy Bithday HAPPY STARR! (4 years old)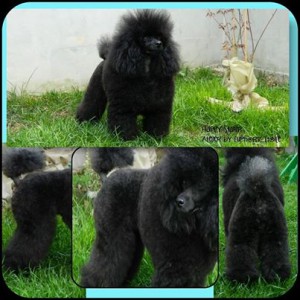 25.2.2014 Happy Bithday TINKILEE! (2 years old)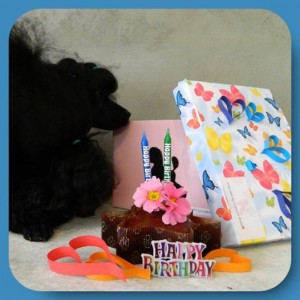 22.-23.2.2014 DOUCACIB Brno judge: Dr. Roberto Schill Be Amatar Exc.1. (junior class) Tinkilee very good 2 (intermediate class - 2 poodles) 2. judge: Jean Francois Vanaken Be Amatar Exc.1, CAJC (junior class) Tinkilee very good 2 (intermediate class - 2 poodles) Tinkilee is learning to have more self - confidence but finally enjoys to come to the show with me. . . . .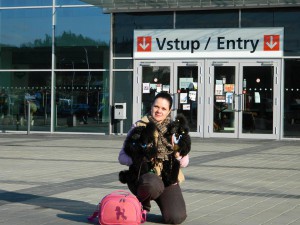 Happy Starr looks "How to come to Asia"

( Atelier by Euphoric Étoilé)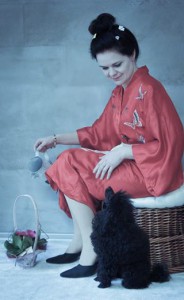 Happy Starr in pet look ( Ateliér by Euphoric Étoilé)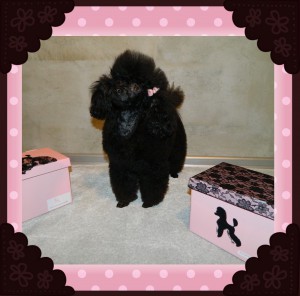 Děkujeme paní Evě Luterové za foto a style visage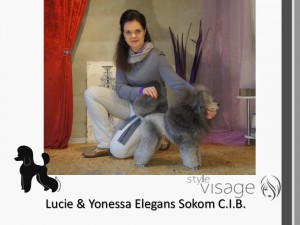 5.1.2014 NVP Brno Tinkilee Exc.1, CAC. Be Amatar se nepředvedl hezky VD 1. Briliant´Amour vyhlásila paní rozhodčí za nepřítele a nedala se posoudit. Děkujeme paní MVDr. Ridarčíkové za pomoc s našimi rozmazlenci a jim projevenou něhu.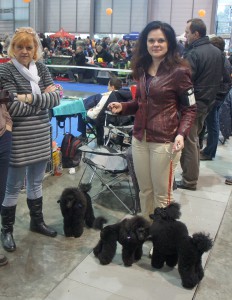 HAPPY NEW YEAR - Štastný vstup do Nového roku
2014
MERRY CHRISTMAS - VESELÉ VÁNOCE
24.12. 2013 Happy Birthday to 1 year old black toys:
Be Amatar, Baci Amore, Briliant´Amour !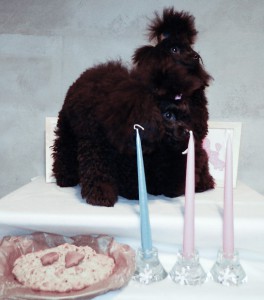 Mikulášská nadílka 2013
"Saint Nicholas male (Tinkilee) and devil woman (Lucie)"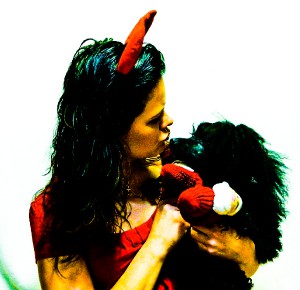 (grooming, styling: Lucie Brabcova, photo: Dana Brabcova)
HALLOWEEN "Scary" Briliant´Amour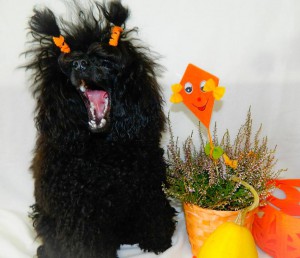 (grooming, styling, photo: Lucie Brabcova)
29.9.2013 CACIB Tulln Tinkilee Ex.2, res. CACA. Be Amatar Ex.1, CAJC, BOJ, Junior Winner judge: Valerio Nataletti. Tinkilee and me have been honoured to learn in the ring from one of Caspian lines Top poodle presented by owner, Profi groomer and handler Mrs. Kolbe.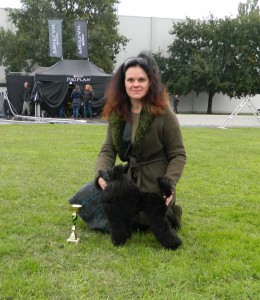 (grooming, styling, handling: owner Lucie Brabcova)
8.9.2013 Agility Blansko Yonessa 4. v openu pro pokročilé, těsně za teriéry s maratoncem a Tinkilee se poprvé zúčastnil opravdového závodu i když byl na tréninku spíše jen doprovod, zvládl i když někdy s pomocí všechny překážky na parkuru. Be Amatar zatím jen fandil závodníkům.
23.8.2013 připravujeme nový web pro zájemce o marketingový obsah webu (úprava, doplnění apod.) / new homepage - Content web marketing.
22.8.2013 Tinkilee dostal svoji bonitační kartu a byl úspěšně uchovněn./ is new studdog.
10.8.2013 KV Kladno - Tinkilee získal V1, CAC a Be Amatar VN 1. Many thanks for nice judging and patience with me to dr. Axel Rudolph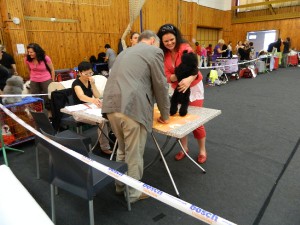 27.7.2013 Coursing Blansko
Happy Starr vyběhala krásné 2. místo mezi teriéry. Yonessa Elegans doběhla na 8. místo jako dáma ladně a precizně lovila ale na teriéry její rychlost nestačila.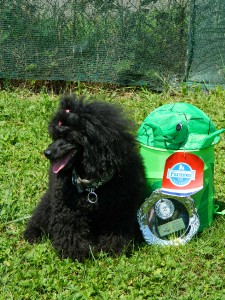 30.6.2013 Intercanis Brno - naši kluci byli poprvé na výstavě - změna rozhodčího nás i je trochu zaskočila - dostali od paní Edity Králové krásné hodnocení: štěňátko Be Amatar nadějný 1 a Tinkilee V 1 CAC/ our Boys for the first time in Dogshow Puppy Be Amatar promising 1 and Tinkilee EXC. 1 CAC judge: Edita Kralova SK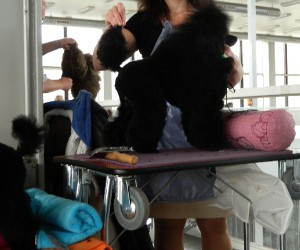 (grooming, styling, handling: owner Lucie Brabcova)
Copyright© by Lucie Brabcova 2010 - 2017
Všechna práva vyhrazena, kopírování a šíření fotek a grafiky, textů a nápadů jen se souhlasem autora
!
Případným zájemcům poskytneme fotografie z naší databanky (i z FACEBOOKU) za poplatek!
All rights
reserved,
copying and distribution of
images, graphics
and
texts
only
with the autor´s consent!
To potential
applicants will be
provided
pictures from Euphoric Étoilé
databank (Facebook as well)for
fee
!